Share your photographs...
We would love to feature your photographs on our equipment pages to help inspire others. We respect your copyright. Sharing is easy, just send us a link to your image on social media or your own website and remember to tell us about the following:
State that you own the copyright
---
Give us permission to use it
---
Include a link to your your web space
---
Include a caption for the image
---
Tell us about the equipment used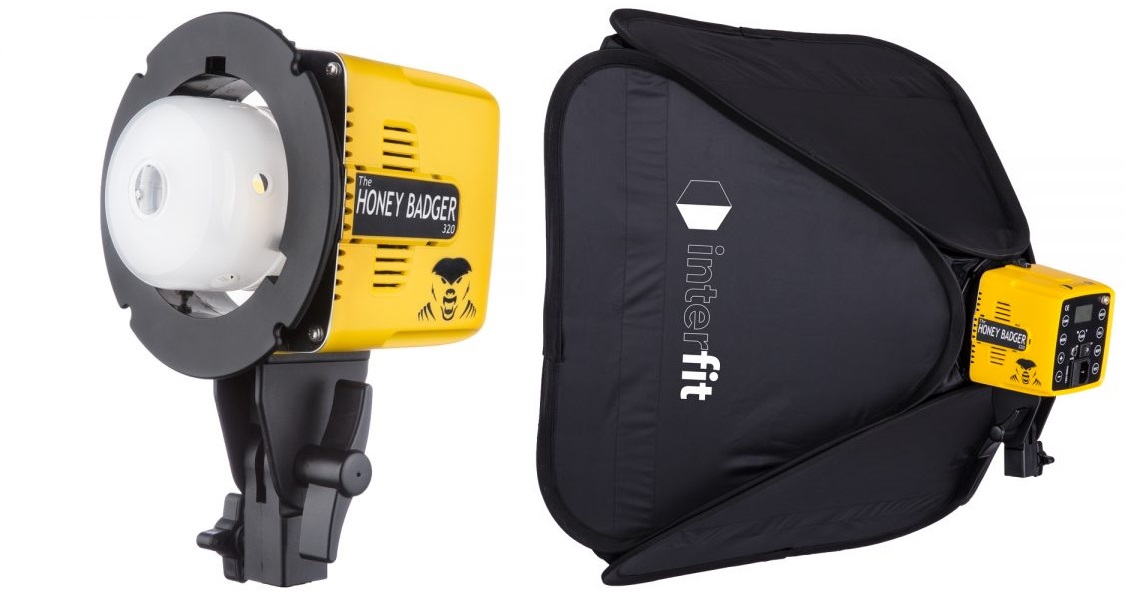 Upload date: 2017-09-05 Caption: Interfit, © Interfit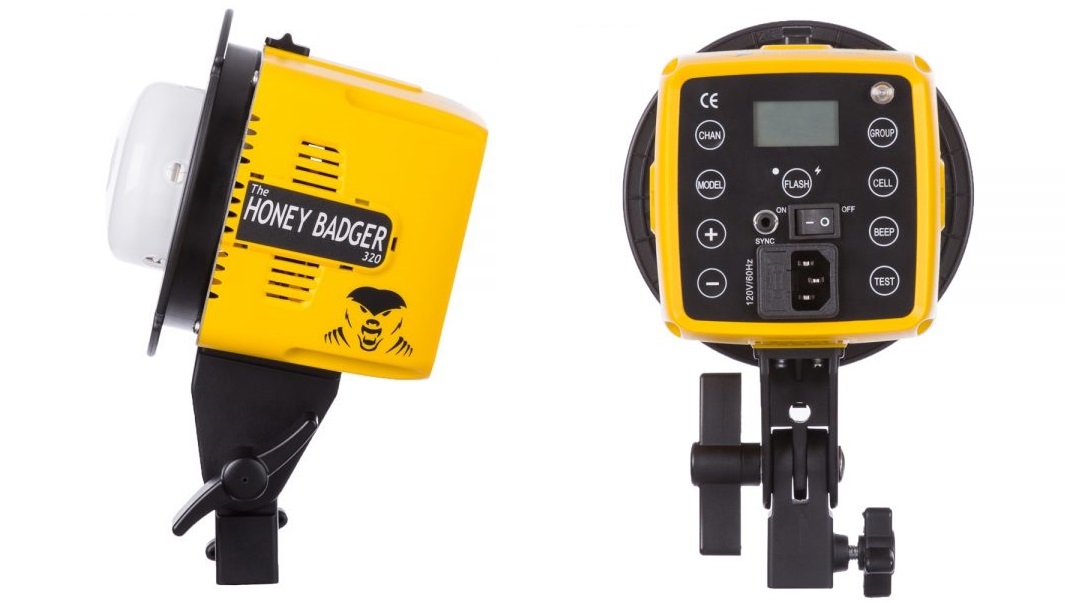 Upload date: 2017-09-05 Caption: Interfit, © Interfit
Review this item...
Tell us how you would rate it overall:
There are no reviews for this item
The Honey Badger 320w Compact Studio Flash 2 Light Softbox Kit consists of two Honey Badger flash heads, two 24″ pop-up softboxes, two light stands, and a remote all inside an easy-to-carry kit bag. This complete two-light kit gives users everything they need to start shooting.



The Honey Badger 320Ws 2-Light Kit includes:

- 1 - Interfit Manual Remote for all Cameras
- 2 - Honey Badger 320Ws Flash Head
- 1 - 24" Pop-up Softbox
- 2 - 7'6" (2.3m) Light Stand
- 1 - 2-Light Kit Bag
- 2 - Power Cable
- 2 - Sync Cable


The Guinness Book of World Records named the Honey Badger the "World's Most Fearless Creature". Their powerful physical features, speed, intelligence, and general aggressive demeanor combine to make one ferocious little powerhouse that is known to give even top predators a run for their money! We could think of no better namesake for our new light. Our Honey Badger 320w Compact Studio Flash 2 Light Softbox Kit is equipped with the speed, power, and versatility that every photographer needs to attack their next shoot.

Compact Form Factor:

The ability to travel with lighting is crucial for the mobile photographer, and size and weight matter. The Honey Badger weighs just 3lbs, measures 5" wide (6" including the outer ring), and 6" deep from the back panel to the edge of the protective cap, making it one of the most compact self-contained studio flash heads on the market. The robust and compact housing makes the Honey Badger the ideal solution for photographers on the move.

Extended Power Range:

The Honey Badger has an incredible 7-stop power range, two more stops than traditional studio flash heads. Power can be adjusted from 320Ws down to 5Ws in 1/10th of a stop increments for precise exposure.

Fast Recycle Time:

At full power, the Honey Badger recycles in an impressive 1 second. Recycle times get shorter and shorter as you decrease flash power.

Short Flash Duration:

Short flash durations give us the ability to freeze motion beyond the capabilities of our shutter sync speed. At full power, the Honey Badger has a t.1 flash duration of 1/900.

60W LED Modeling Lamp:

The Honey Badger is equipped with a 60W LED modeling lamp with the equivalent light output of a 300W tungsten lamp. This flicker-free LED can be used as a continuous light source for both photo and video purposes. The modeling lamp can be set to adjust proportionately to the flash power, or to full power. The color temperature was intentionally set to 5600K (daylight), to accurately portray the color of the light from the flash.

Built-in Radio Receiver:

The Honey Badger features a built-in radio receiver that is compatible with all S1 TTL Remotes, and S1 Manual remote. This allows full control over the lights' power range, modeling lamp and beep function. When using the new S1 Manual remote, the Honey Badger can be adjusted individually via 8 different control groups (A-H), across 15 different channels (1-15). This allows for intricate multi-light setups and negates interference from neighboring photographers.

Versatile Modifier Mount:

The most unique feature of the Honey Badger is the versatile modifier mount. The Honey Badger utilizes the popular Bowens® S-Type modifier mount, making it compatible with the same modifiers as the S1. In addition, the Honey Badger also features a built-in pop-up softbox ring for use with pop-up style softboxes that are popular with speedlight shooters. The idea behind this feature is to allow photographers to grow into their studio lights by allowing them to use some of the existing modifiers they may already have purchased for speedlights.

Included Pop-Up Softbox:

Every Honey Badger includes a 24" (60 cm) pop-up softbox with an inner and outer diffuser. This style of softbox does not require any setup and folds away quickly and compactly.

Glass Dome Diffuser:

The Honey Badger includes a frosted glass dome diffuser. This protects the flash tube and helps to spread light evenly throughout the modifier.
| Attribute | Value |
| --- | --- |
| Maximum Wattssecond: | 320Ws |
| Power Range: | 7-Stops (320Ws – 5Ws) |
| Guide Number: | *100ISO, 1/125, 1m, 7″ reflector, 148′ (f45) |
| Flash Variability: | 1/10th Stop increments |
| Recycle Time Full Power: | 1 Second |
| Flash Duration: | 1/900 @ full power |
| Color Temperature: | 5600K +/- 200K |
| Modeling Lamp: | 60W LED, 5600K |
| Wireless Control: | Compatible with all Interfit S1 remotes |
| Maximum Flash Sync Speed: | 1/250 sec |
| Operating Voltage: | 220VAC |
| Fan Cooling: | Yes |
| Auto Power Dump: | Yes |
| Temperature Regulation: | Yes – Auto shutoff |
| Umbrella Mount: | Accepts up to 8mm umbrella shafts |
| Flash Head Dimensions: | 5″ x 5″ x 6″ |
| Weight: | 3lb (1.4kg) |
| Mount: | Bowens® S-Type with Pop-up softbox ring |
| Included Softbox: | 24″ (60cm) Pop-up with diffusers |